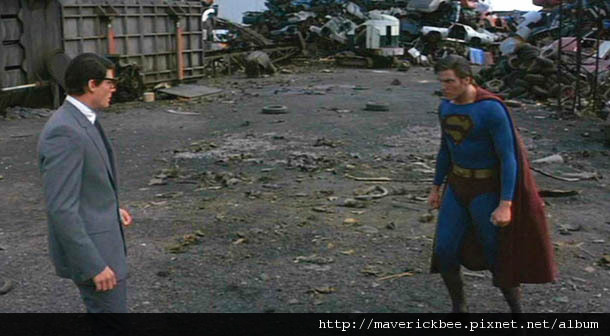 Directed by: Richard Lester
Cast: Christopher Reeve (Clark Kent/Superman), Margot Kidder (Lois Lane), Richard Pryor (Gus Gorman), Robert Vaughn (Ross Webster)
Superman II director Richard Lester remained behind the wheel for this third superflick and – unfettered by plans laid down by his predecessor this time – decided to make Carry On Superman. Much in the way that Tim Burton let his villains outshine his heroes in the Batman movies, Lester seems to be more interested in spotlighting stand-up comedian Richard Pryor in a guest role.
Pryor plays Gus Gorman, a computer programming patsy for evil multi-billionaire Ross Webster (played by Robert Vaughn). When Gorman, a petty crook, discovers a talent for digital jiggery-pokery, his new boss Webster coerces him into trying to expand his already large fortune. With each attempt to corner various world markets foiled by the Superman, it's not long before Gorman and Webster dream up a plan to cook the Kryptonian's goose, and eventually a Superman versus supercomputer clash is on the cards.
Everything about the film is somewhat less than the previous two instalments. Webster is a cut-price Luthor, Lana Lang (Annette O'Toole) a poor romantic interest compared to Kidder's Lane (here downgraded to a glorified cameo). And Vaughn's supercomputer is a poor trade-in for the likes of General Zod.
Though Pryor puts in a virtuoso wise-cracking performance, is that what we really want in a Superman movie? And the comedy doesn't stop with Pryor. Sequences involving a flaming toy penguin and a credibility-stretching punch-up between red and green zebra crossing men are simply embarrassing. Poor old Christopher Reeve is put into the shade by all this, with only a split-personality battle between a good and evil Superman (which provided the film with its working title of Superman vs Superman) giving him anything memorable to do. It is entertaining, but as the comedy veers towards the campery of the '60s Batman, you can start to see the rot setting in…